Highest returning Silver Coins for the past 5 years
Although there may not have been a dramatic change in silver spot price, many silver coins have seen a significant increase in value. This is a non-exhaustive list of some of the highest returning coins for the past 5 years.
1.The first issue of Krugerrand 2017 1 OZ Silver Coin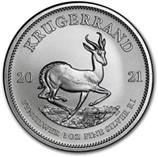 The Krugerrand 1 OZ silver coin was first released by the South African Mint in 2017. While gold coins with a similar design were minted for many years previously, this was the first silver bullion coin released by the South African mint with the iconic design of the antelope on the reverse. While at the time of release it would have been trading at the regular range of €20-30 per coin. It now carries a lot of weight in collectors value and trades at €45-60 per coin.
2. Kookaburra 1 OZ Silver coins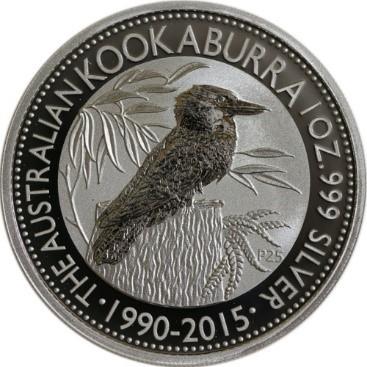 The Kookaburra 1 OZ coins have always been collectors' favorite's. These coins feature a different design each year. Released by the Perth Mint, the coin depicts a Kookaburra in its natural habitat. These coins have been minted for over 30 years and have become very popular. During the past 10 years, kookaburra coins could be purchased for €20-35. Some released have gained a lot of collectable value and in general these coins appreciate a little bit a few years after release as collectors try to add them to their collection. Mintage amounts are limited each year, which means the supply for a particular design is always limited. This tends to create a natural squeeze on the price. Some issues of this coin that were released approximately 5 years ago can be sold for €40-50, while older issues even trade in the triple digits.
3. The ¼ OZ Silver Mexican Libertad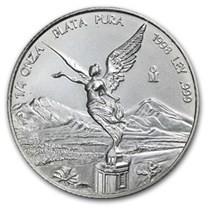 This coin is minted by the Mexican mint, similarly a 1 OZ coin equivalent also exists, as well as other variants. Due to slowdowns in production during the 2020-2021 period, the Mexican Libertad coins became harder to get, which made their value increase. The ¼ OZ coin in particular saw a massive increase in value percentage wise. This coin could be purchased for approximately €10 before the slowdown in production. However now these coins are selling for €15 and up. Some lovers of the Mexican Libertad may pay even €20 and up to have this coin.
4. The 1 OZ Silver American Eagle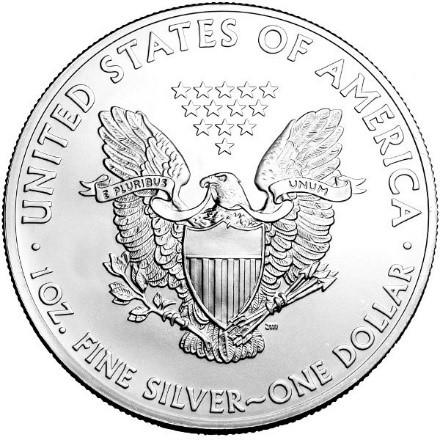 The American Eagle is a classic coin that is popular among silver stackers. The 1 OZ American eagle used to be a low premium option for silver coin investors, however, like the Mexican mint, the American mint also saw a halt in production during 2020 due to conditions caused by the Covid-19 Pandemic. During this time the demand for these coins had also increased hugely. This caused American eagle premiums to soar and made the coin into a high premium coin. While purchased for about €24-26 before the mint troubles these coins are now selling for €33-35 or more.
Disclaimer: This is not trading or investing advice. Please do your own due diligence before buying or selling any asset. Your financial decisions are your own.