Coin Grading
We facilitate PCGS coin grading. If you have a coin you would like to be sent for grading, then drop us an email at info@irishmoney.ie with a picture of both sides of your coin for a quote.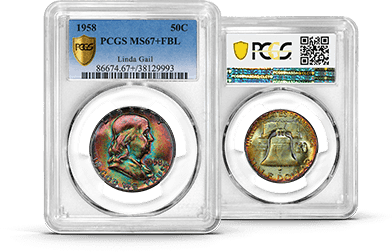 Should you get your coin graded?
If you have a coin that is either very rare or in an exceptionally good condition, it may be worthwhile for you to get it graded. For a rare, valuable coin it shows immediate proof of authenticity, and the grade can give an accurate estimate of its value. If a coin receives a high grade, it can increase its sale value significantly.
How does coin grading work?
Your coin will be sent to the United States for grading by PCGS, who are universally respected as a grading authority world-wide. The coin will come back in a sealed, plastic slab with its grade, and a digital certificate printed on the casing. This process is lengthy and can take a few months.
Pricing
| | |
| --- | --- |
| 1-10 coins | 10 coins or more |
| €150 + €50 for each additional coin | €50 per coin |